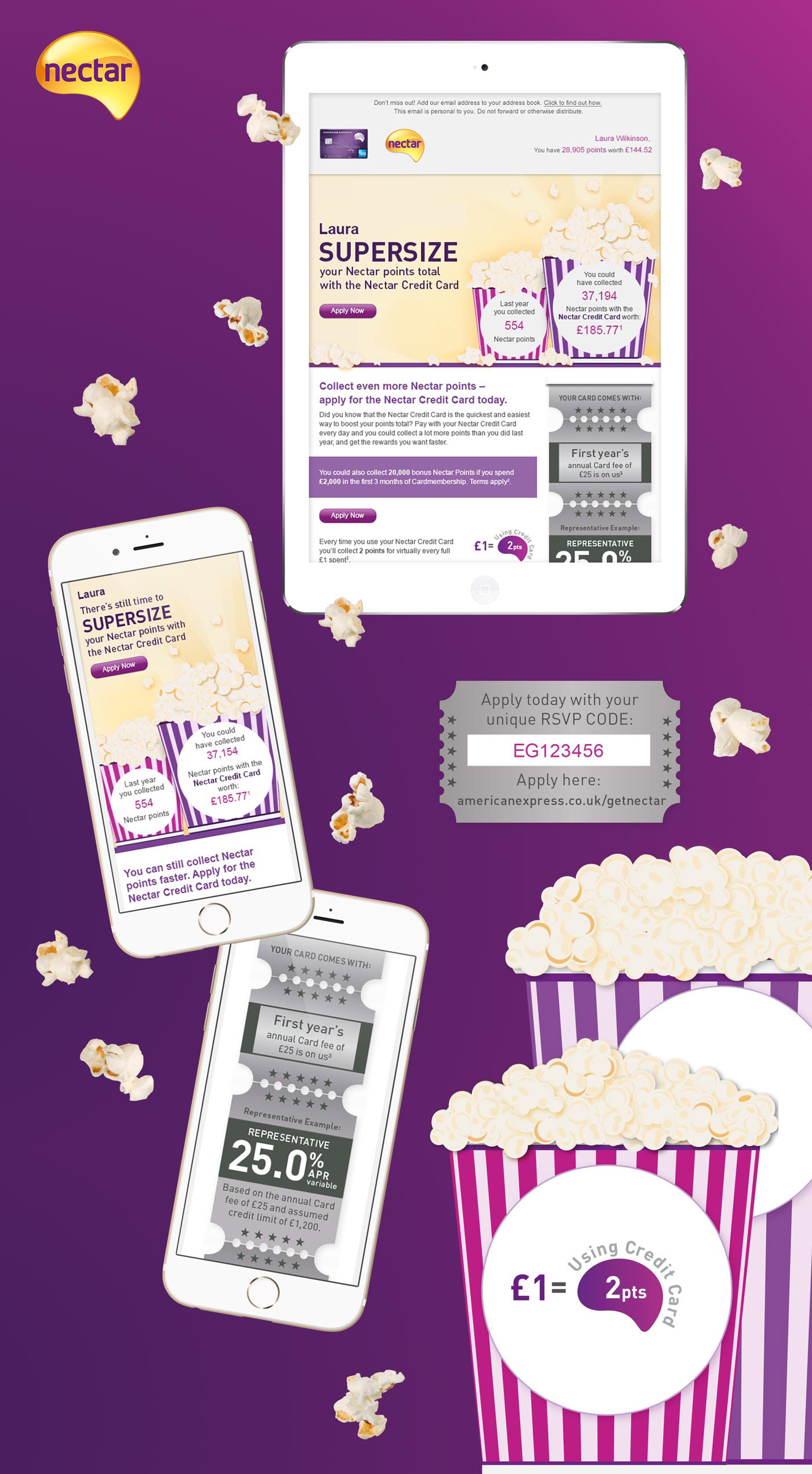 How do you reach out to savvy loyalty card customers to share a new product offer, in a fresh and exciting way?
**********
With an audience that don't like to miss out and big product benefits to offer we combined key insights to come up with 'Supersize, your Nectar points'. Big, bold and playful – the personalised campaign meant instant impact coupled with meaningful engagement. Superstar collectors could clearly compare their points total (and value) with what they had, and what they could have had... only a click away.



The result?

A supersize success. Fast foward 2+ years on and it's still running strong.