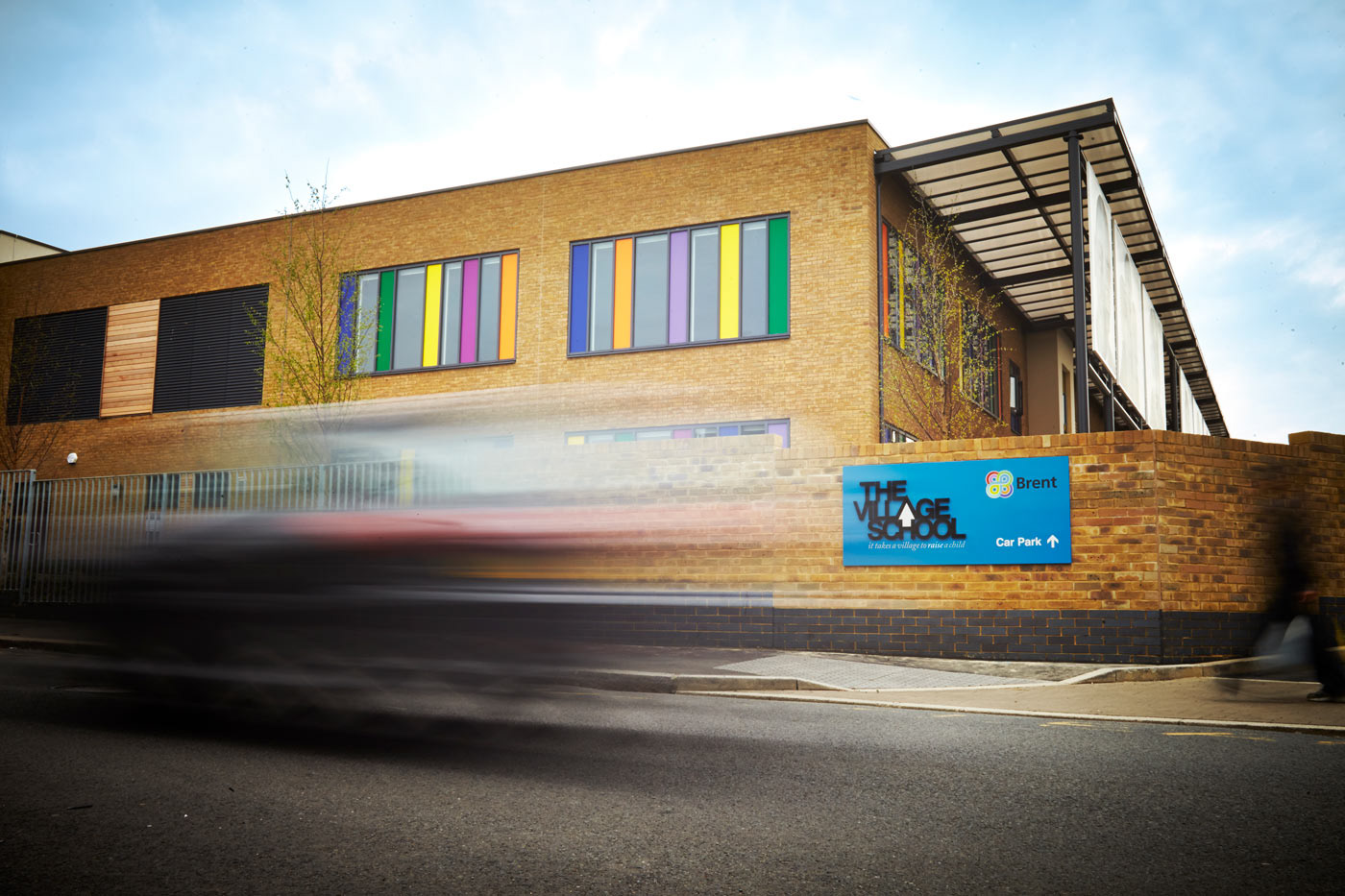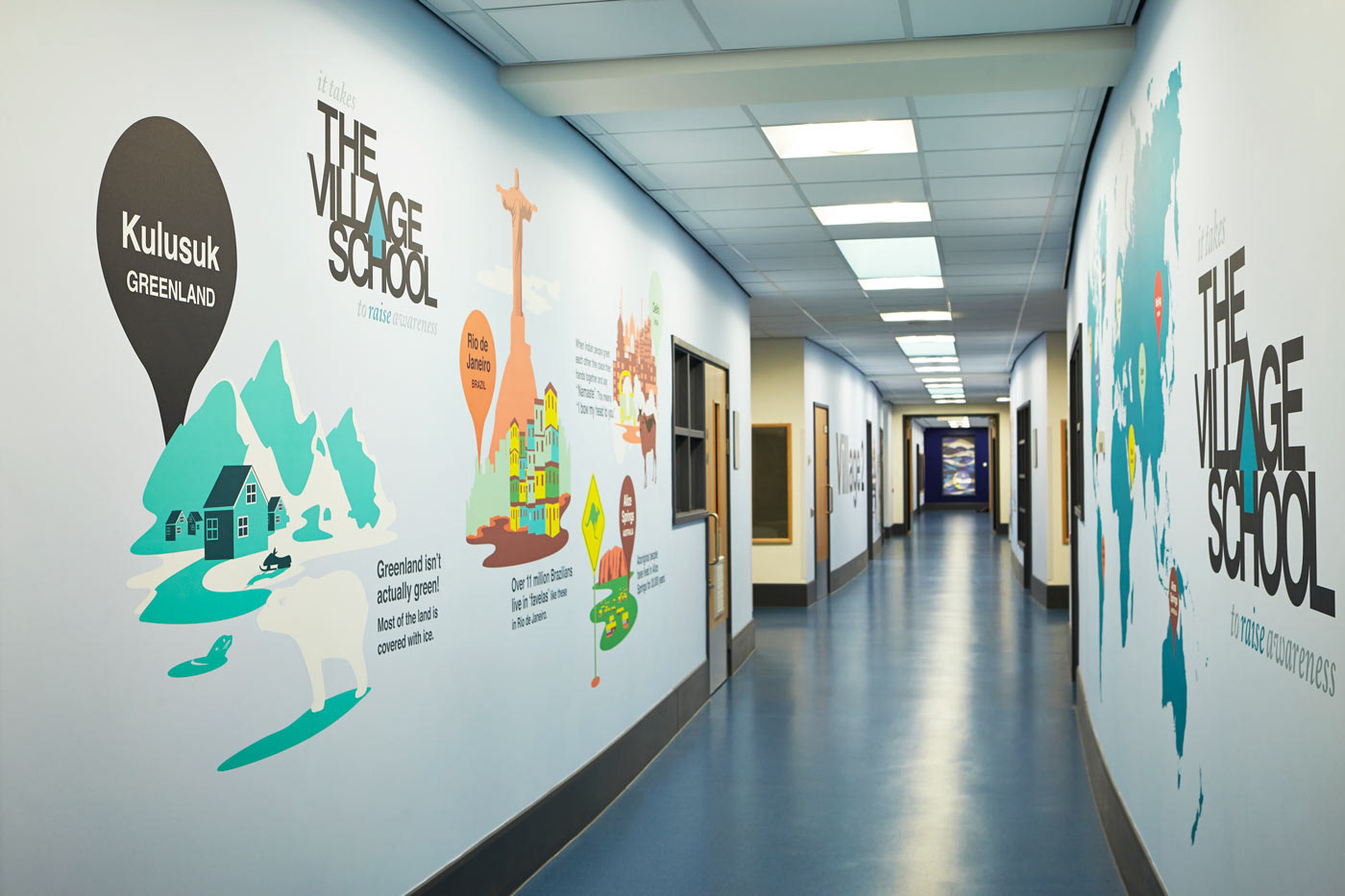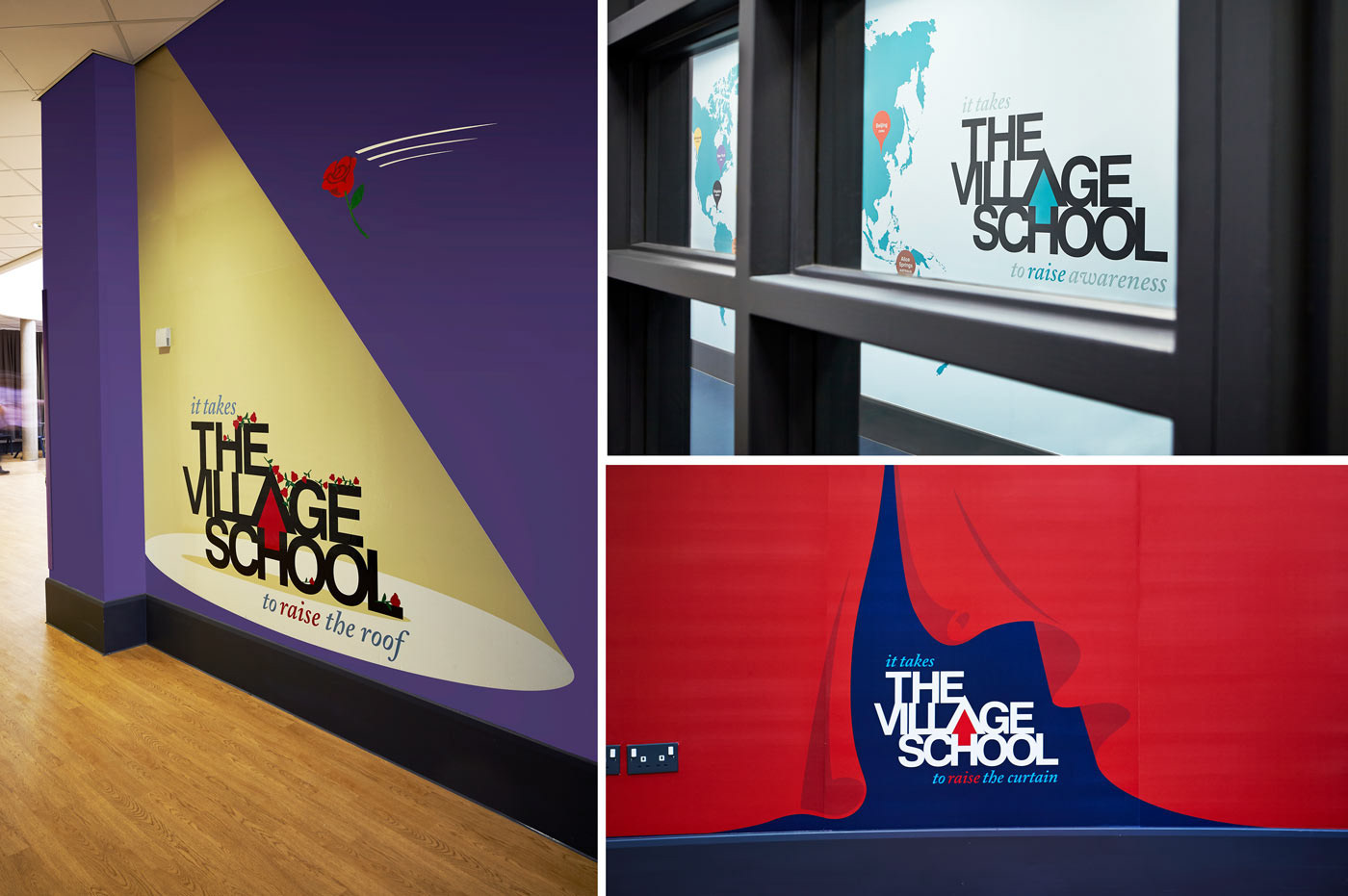 Brand creation and visual identity for The Village School, a Special Educational Needs school (SEN) in the London Borough of Brent.
The brief was to challenge the status quo, turn around opinions and deal with misconceptions of the students and bring about a better relationship with the whole community including students, parents, staff , local authority, other schools and within the neighbourhood. With their mission to become the SEN centre of excellence.
The school and stakeholders came to us with an African proverb, their guiding principle: "It takes a whole village to raise a child" celebrating the role of the whole community in raising a child, enabling 'The Village School" to stand for everyone involved. This inspired the inclusive and powerful messaging that ran throughout the whole identity.
Great care and attention went into the way-finding design and visual graphics throughout the school environment to cater to the various audiences and their needs.